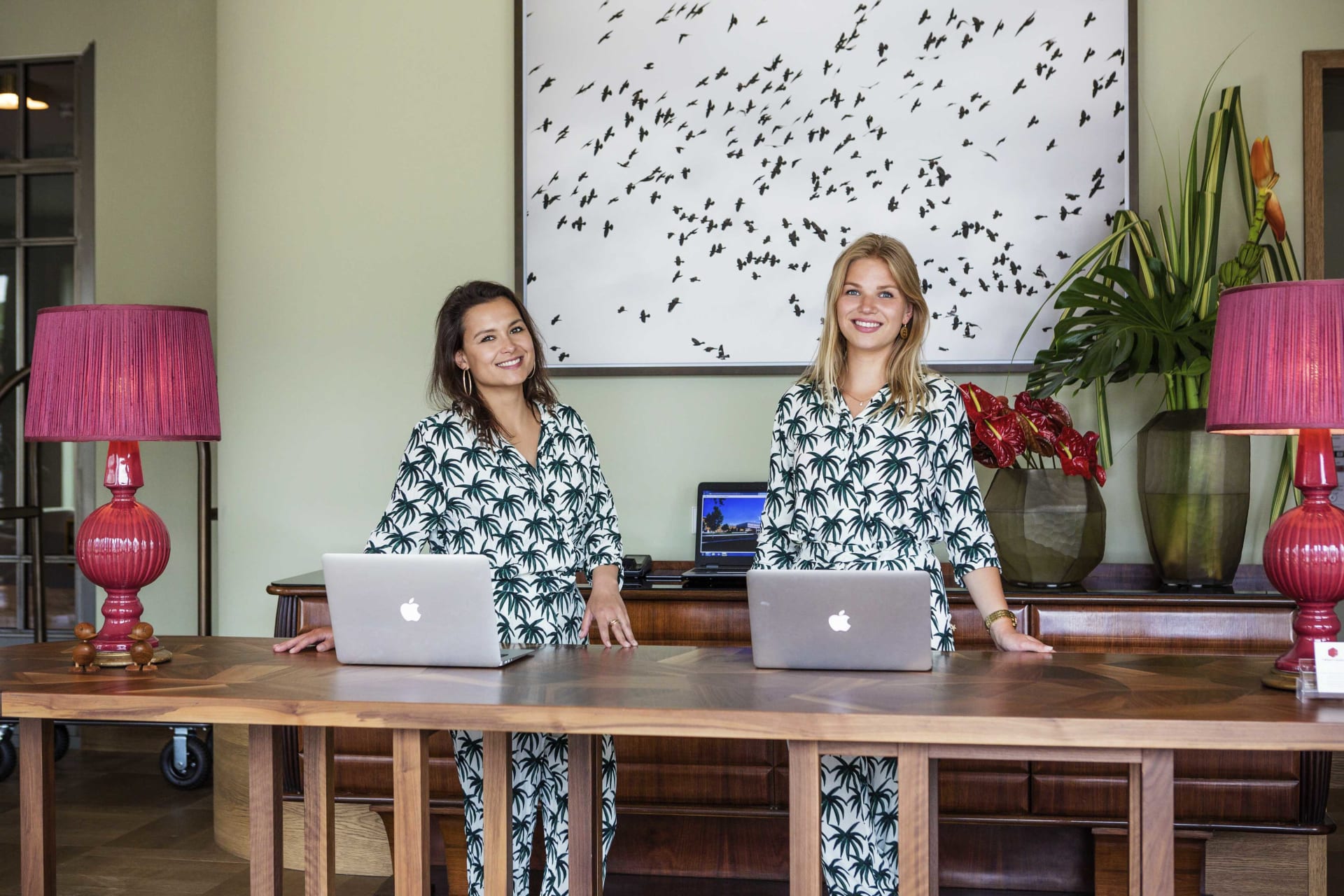 Marketing Director
Amsterdam

,

Noord-Holland

,

Nederland

CITY ID HQ
Functieomschrijving
Are you a hands-on Marketing Director who has experience in the hotel industry or hospitality?

Our fast growing hotel group City ID is looking for a Marketing Director who has a passion for 'lifestyle' brands and experience in global and local Lifestyle Marketing. The Marketing Director will also be able to lead, inspire and really get the most out of their team.
About City ID

We are City ID, a fast-growing and award-winning hotel group based in Amsterdam. Together with shareholders pension funds APG and Aware Super we are developing apartment hotels internationally suitable for short and longer stays. The goal is to acquire and develop more than 15 new hotels in the next 5 to10 years across prime European cities, such as London, Dublin, Paris, Berlin, Lisbon, Barcelona and Milan.
Our apartment hotels offer fully equipped design apartments with the benefits of hotel services and amenities, such as beautifully designed gym & wellness areas and restaurants serving seasonal food. Quality, craftsmanship and eye for detail are central to our ambitious organization. Every hotel's interior design is unique and connected to the location of the hotel, creating the ultimate local experience. A key focus for all hotel buildings is the incorporation of innovative sustainability solutions at every guest touchpoint.
What sets us apart as employers is the drive, ambition and mentality of our teams combined with the people's focus and growth opportunities in our company.
The job
City ID is in an exciting period of growth and transformation, which includes rebranding. Therefore the new Marketing Director will be the visionary and lead and execute for this important strategic project. The rebranding project is already in an advanced stage, but will be rolled out internationally with you in charge!
The Marketing Director is strategically with strong operational & handson focus responsible for all the organization's marketing & branding
activities. In addition, you also ensure further professionalization in our growing organization. This is a role to make a real impact on the international ambitions that City ID has for the coming years.
The Marketing Director is part of our Executive team and leads the marketing team, which now consists of a Creative Brand Manager, Online Marketer, Marketing Executive, Marketing Interns and we are expanding the team with a Content Marketer.
In addition, the Marketing Director is responsible for the internal & external communications and in charge of all PR activities, including writing press releases, executing development marketing activities and set up new & engaging internal communications. The team is involved on a daily basis in marketing automation, guest journey optimization, website development and influencer marketing. The Marketing Director is committed to coach, develop, inspire and expand the team in the coming years, in line with the planned growth of the company.
Work locations

You will work at our various locations. The head office is located in one of the City ID hotels, ID Aparthotel, in the urban setting of Amsterdam Sloterdijk where we work together between hotel guests and locals.
It's of course important that you get to know all the hotels (and believe us, that's a big plus). This means that one day per week you work in the lobby of Hotel BOAT&CO and another day you drink coffee behind your laptop at Hotel TWENTY EIGHT. Free parking at all our locations (Obviously if there is also enough room for our guests).

Vereisten
Just hop on board!

As a Marketing Director you are conversion driven and you also like to actively cooperate with the team to achieve the best result. In addition, our ideal colleague has:
6-10 years of relevant work experience of which at least 3-5 years of leadership experience.

An entrepreneurial mindset: you act proactively and think in terms of possibilities.

Available full time, based in Amsterdam region.

Analytical skills and you are able to structure information clearly in order to identify problems or opportunities.

Always up to date with the latest trends and tools.

A strong guest orientation with a commercial view towards our target groups.

Preferable knowledge of the hotel/hospitality industry and/or lifestyle brands.

An excellent command of the English language and preferable Dutch.

A sparkling personality and eager to get started.
What's in it for you?

Besides the cozy and informal working atmosphere, we offer you the following:
A flat organization where one's own ideas are valued.

A position at a fast-growing hotel group with ambitious plans.

A very good arranged pension scheme.

An attractive bonus scheme and inclusion in the management incentive plan.

An annual in-house experience and a Friends & Family rate in our hotels.

Free parking at our locations (Obviously if there is also enough room for our guests).

Besides your yearly vacation days you will also receive a free me-time-day.

Fun and inspiring social events you will never forget.
Interested? Send us your ID!

We are very curious about who you are. Tell our HR team all about your identity and hopefully we will see you soon!